Kuala Lumpur, 12 Nov (TechDaily) – Hong Kong's largest online printing company, e-print, has opened its first branch in Malaysia today. E-print started its business on October 3rd, 2001 in Hong Kong and within a few years has grown from a small outfit employing 6 workers to become a 300-strong enterprise. The printing machines have increased to 8 units and e-print now has 60,000 square feet of factory floor space. It will continually expand, even to regions outside Hong Kong, with the Malaysian branch being one of the major overseas expansions.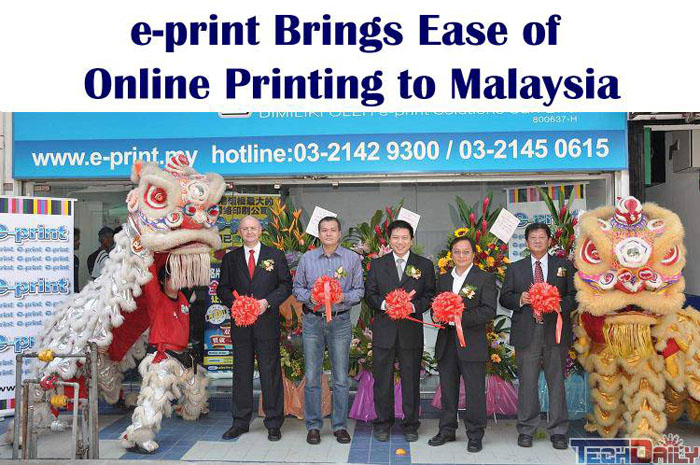 *(from left to right) Bent Serritslev, Managing Director of Heidelberg Malaysia, Leung Wai Ming, Director of e-Print Hong Kong, Brian Poon, Managing Director of e-Print Malaysia, She Siu Kee, Managing Director of e-Print Hong Kong, Poon Wah Chye, Director of e-Print Malaysia

Hong Kong e-print Director Mr.KK Chan said, "The reason e-print has chosen Malaysia to open its first branch is because Malaysia has a language-skill advantage that other countries lack. This, plus a conducive geographical environment, convinces Hong Kong e-print that Malaysia is absolutely the correct first step in the globalization of its enterprise. Additionally, the Malaysian market has a population of close to 30 million, very similar in terms of business environment to Taiwan, a country where internet printing companies are the most numerous and successful". Chan continued to add on that "e-print seeks partnership with local printing companies so that e-print can be localized, while helping Malaysian printers conform to international standards."

Claiming that traditional printing companies lack standardization in terms of pricing, quality and delivery time, e-print represents itself as from the very beginning utilizing imported automatic Computer-to-Plate technology and modern high-speed printing equipment.

This, combined with self-developed imposition software, allows e-print to control over cost, production time and product quality. Additionally e-print has standardized its pricing and made its products affordable.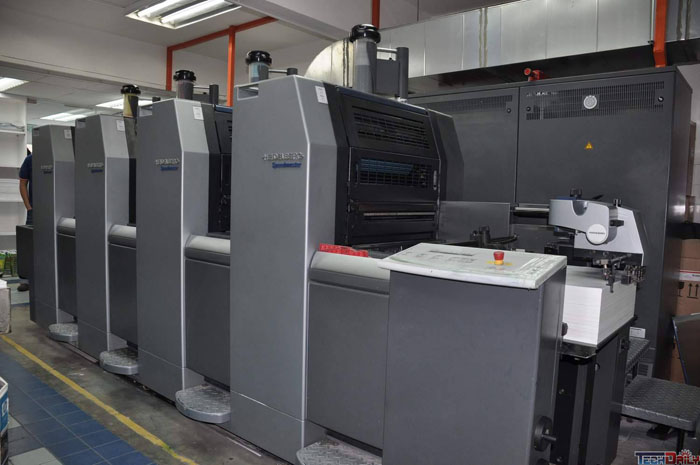 *The Heidelberg Speedmaster Anicolor, a German latest printing machine.