1.

E-print's mobile website is online! Enter the url: https://www.e-print.my/mobile/index.html
Click on the home page of the logo, or click on the image in central home page, or click on the left side of the menu left images can jump to mobile web site.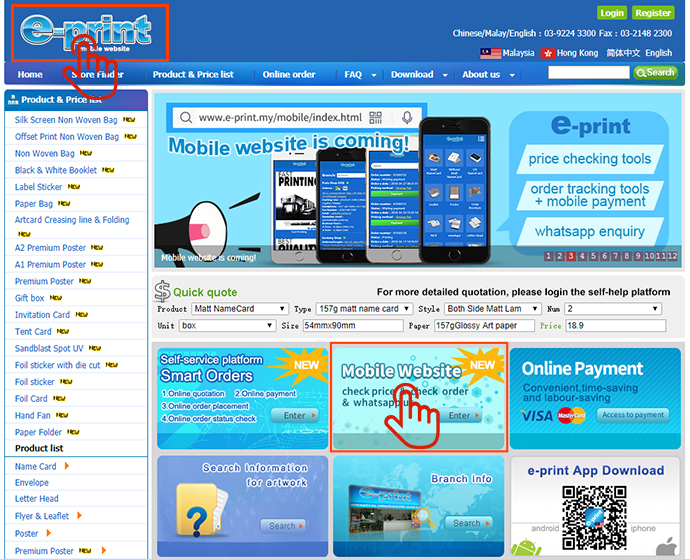 Click on the left side of the menu left images: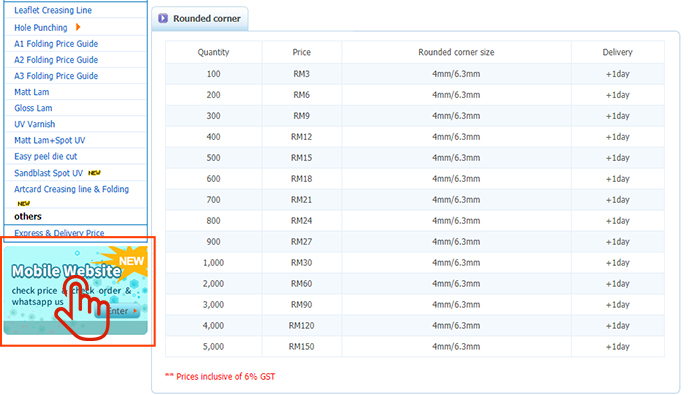 2. The main function
a.

Product price checks;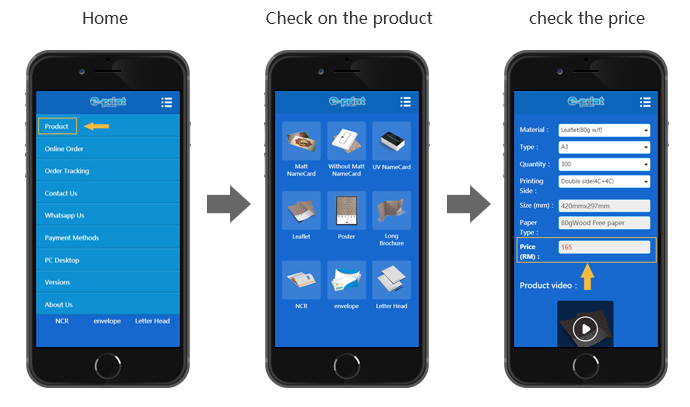 b.

Order Tracking + mobile payment;
On the menu Order Tracking page, enter the job Order no/ Order no/handphone no/ID search to see all your orders.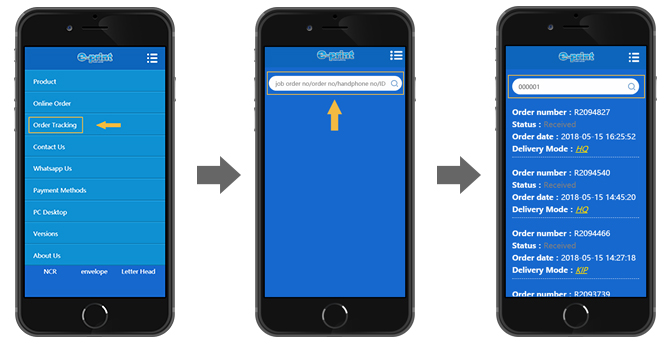 Order status details:

Status display

white

— unpaid;
Status display

cyan

— after the goods are good;
Status display

gray

— picked up;
Status display

red

— problem list;



Payment can be made directly by clicking on the payment button.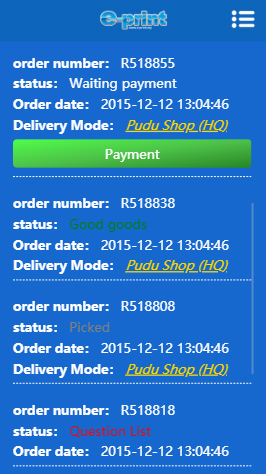 c.

Whatsapp online;
The menu Whatsapp Enquiry .