Home page > Product & Price list > Promotional Products > Raised Foil

Qty
90mm x 54mm
90mm x 108mm
90mm x 162mm
108mm x 180mm
1 Side Raised Foil
1 Side Raised Foil
1 Side Raised Foil
1 Side Raised Foil
RM
RM
RM
RM
50
13.50
27.00
40.50
54.00
100
15.30
30.60
45.90
61.20
200
18.90
37.80
56.70
75.60
300
22.50
45.00
67.50
90.00
400
26.10
52.20
78.30
104.40
500
29.70
59.40
89.10
118.80
600
33.30
66.60
99.90
133.20
700
36.90
73.80
110.70
147.60
800
40.50
81.00
121.50
162.00
900
44.10
88.20
132.30
176.40
1000
47.70
95.40
143.10
190.80
1500
65.70
131.40
197.10
262.80
2000
83.70
167.40
251.10
334.80
2500
101.70
203.40
305.10
406.80
3000
119.70
239.40
359.10
478.80
3500
137.70
275.40
413.10
550.80
4000
155.70
311.40
467.10
622.80
4500
173.70
347.40
521.10
694.80
5000
191.70
383.40
575.10
766.80
5500
209.70
419.40
629.10
838.80
6000
227.70
455.40
683.10
910.80
6500
245.70
491.40
737.10
982.80
7000
263.70
527.40
791.10
1054.80
7500
281.70
563.40
845.10
1126.80
8000
299.70
599.40
899.10
1198.80
8500
317.70
635.40
953.10
1270.80
9000
335.70
671.40
1007.10
1342.80
9500
353.70
707.40
1061.10
1414.80
10000
371.70
743.40
1115.10
1486.80
15000
-
-
-
2452.00
20000
-
-
-
3252.00
25000
-
-
-
4052.00
30000
-
-
-
4852.00
35000
-
-
-
5652.00
40000
-
-
-
6452.00
45000
-
-
-
7252.00
50000
-
-
-
8052.00
60000
-
-
-
9652.00
70000
-
-
-
11252.00
80000
-
-
-
12852.00
The Raised Effect

The embossed areas are
thicker and have a slightly
different texture, so allowing
you to feel them.
The Foil Effect

Pressure and heat are applied to
transfer metallic foil onto the
paper. The foil shines out from
the paper like real metal.
Raised Foil Colour

Gold
Why Choose Raised Foil
Economical Cost
3D Look
Outstanding
Yes, it's more economical
than traditional finishing if
you wish to get both foils
and raised effect.
These raised foil areas are
thicker, your customers can
actually feel the design with
their fingers.
The foil shines out from
the paper especially
when light hits the foil
accents.
Applicable on
Business Card (except 157gsm Art Paper)

Sticker

• with Matt Lamination

• with Soft Touch

• Mirrokote Sticker

• Transparent Sticker

Finishing Side for Raised Foil : 1 Side
Both Sided finishing is available upon request.
You may contact our Customer Service Team on this.
Other Finishing Options to Add-on For Your Print Products: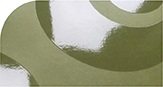 Spot UV(For Business Card)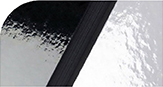 Gloss Lamination(For Sticker)
LIMITED TIME !

Raised Foil Finishing For Business Card
Term and Conditions: - FREE "1 side Raised Foil" finishing.
- Only applicable for Business Card with Matt Lamination (except 157gsm) with print quantity of 200 pieces.
- Promotion Period: Till 15th February 2023
Hunting line 03 9224 3300 Call 016 231 9300 / 010 288 8300

017 582 9300

Refer www.e-print.my for the updated price. In case there is any price conflict between the
printed catalog and the website, the website version shall prevail.