Service Hotline
Pudu Shop:

Chinese / English / Malay

03-9224 3300

Mobile:

017 582 9300
017 582 7300

Email:

sales@e-print.my
quotation@e-print.my

Serdang Shop:

Chinese / English / Malay

03-9224 3301

Klang Shop:

Chinese / English / Malay

03-9224 3303

Mobile:

016 220 8300

Damansara Jaya Shop:

Chinese / English / Malay

03-9224 3302

Mobile:

016 668 9300

Kepong Shop:

Chinese / English / Malay

03-9224 3304

Mobile:

016 211 1091

Salak Selatan Shop:

Chinese / English / Malay

03-9224 3307

Mobile:

016 228 8197

Taman Melawati Shop:

Chinese / English / Malay

03-9224 3305

Mobile:

017 582 8300

Johor BahruShop:

Chinese / English / Malay

03-9224 3308

Mobile:

016 663 8300
016 810 8300

Prai (Penang) Shop:

Chinese / English / Malay

03-9224 3306

Mobile:

016 668 8300

Puchong Shop:

Chinese / English / Malay

03-9224 3310

Mobile:

016 569 7300

Taman Pertama

Chinese / English / Malay

03-9224 3300

Mobile:

010 201 9300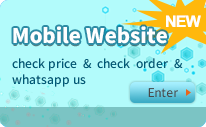 Home page > FAQ > Payment Methods
You can come to our company and pay by
CASH
,
Bank Card ,

Credit Card

!
Deposit to Account
Please make a cheque payable to " Protoss IT Sdn Bhd "
PUBLIC BANK : 3198784602
MAYBANK : 514049019484
AM BANK : 8881029335435
UOB BANK : 2573014954
CIMB BANK: 8009587504
HLB BANK: 07100077060

FULL PAYMENT is required before processing your ORDER. All payments made need to be accompanied by proof of payment
(i.e. bank-in slip / copy of payment receipt) and WHATSAPP to 0103669300 for verification.
e-commerce online payment
Our Visa 3-D Secure encryption system lets you enjoy our services with peace of mind.
we only accept VISA, Master , China Union pay and JCB payment