Home page > Product & Price list > Business Essentials > PP Folder (L Shape Folder)
PP Folder (L Shape Folder)


Qty

Size
PP01 - 220mm(W) x 309mm(H)

RM
100
394.40
200
467.10
300
605.00
400
748.00
500
891.00
600
1034.00
700
1155.00
800
1254.00
900
1297.20
1000
1340.80
2000
2022.60
3000
2704.40
4000
3561.60
5000
4349.20
6000
5150.30
7000
5963.90
8000
6770.30
9000
7569.30
10000
8362.10
12000
9669.70
14000
10977.20
16000
12284.80
18000
13592.40
20000
14899.80
22000
16207.40
24000
17515.00
26000
18822.50
28000
20130.00
30000
21437.60
32000
22477.40
34000
23468.50
36000
24410.80
38000
25305.30
40000
26151.00

4 Colour +

White Backing Above prices included material, printing and die cut charges of
single-sided CMYK + white colour base (total 5 colours).
Waterproof

Light Weight

Resistance
against tear
Bottom edge is
sealed by
ultrasonic welding.
Product Specs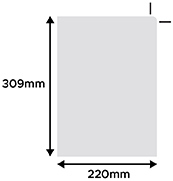 Round Corner Size: 4mm
Closed Size

220mm (W)
x
309mm (H)
*Furnishing: Gloss Furnishing
*Round Corner Size: 4mm
Printed Colour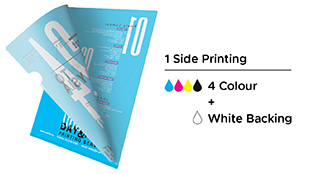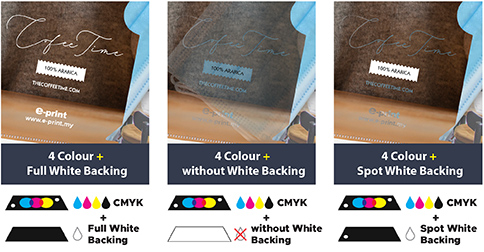 Hunting line 03 9224 3300 Call 016 231 9300 / 010 288 8300

017 582 9300

Refer www.e-print.my for the updated price. In case there is any price conflict between the printed catalog and
the website, the website version shall prevail.