Home page > Product & Price list > Packaging > Cup Sleeve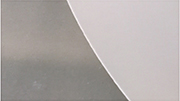 Art Card
310gsm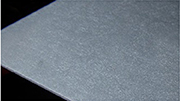 Both Sided Matt Lamination
Version
310gsm Art Card With 2 Sided Matt Lamination Coffee Cup Sleeve
4C + 0C (262mmx50mm)
Qty
RM
300
83.20
600
118.60
900
157.40
1200
196.10
1500
234.80
3000
315.90
6000
607.30
9000
898.80
12000
1193.80
15000
1486.20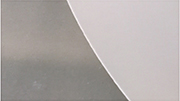 Art Card
310gsm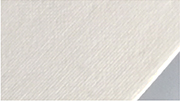 Water Base Foam Finishing
(Increased thickness)
310gsm Art Card Coffee Cup Sleeve (Heat Isolation)
4C + 0C (262mm x 50mm)
Qty
RM
600
182.80
900
255.50
1200
326.90
1500
375.10
3000
596.40
6000
1122.70
9000
1652.10
12000
2198.80
15000
2742.50

Water-resistant
to prevent
wet, slippery hands.
Compatibility with
multiple cup sizes
reduces product
inventory.
Full colours printing,
the ideal low-cost
solution for branding
plain unprinted
paper cups.
Deliver your marketing
or event message on
customized cup sleeves.
Options

Finishing
Both Sided
Matt Lamination
Version

Heat Isolation
Version

Water-resistant to prevent
wet, slippery hands.
Enhanced version in reducing
the heat transfer.

Water-resistant to
prevent wet

Heat Insulation Upgrade Version

Reduce heat
and avoid extra
costs from
double cupping

Water Base Foam
Finishing (Increased
thickness)

Product Specs:
Material
■
310gsm Art Card
Printing
■
Full Colour Printing
(4C x 0C)
Width
■
262mm
Height
■
50mm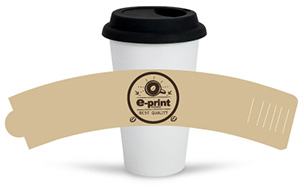 Size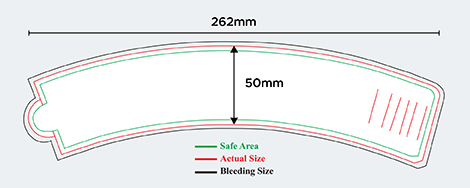 Production Lead Time

- Klang Valley Branches: 5 working days
- Southern & Northern Branches: 6 working days
- Courier & Delivery: Depend on the shipment.
Place the order between Monday-Thursday
( cut-off time Thurday 8.30 pm ).
Your order will be ready to collect on coming Monday.
Hunting line 03 9224 3300 Call 016 231 9300 / 010 288 8300

017 582 9300

Refer www.e-print.my for the updated price. In case there is any price conflict between the printed catalog and
the website, the website version shall prevail.