Home page > Product & Price list > Labels & Stickers > Die Cut Stickers > Transparent Sticker With Die Cut
Transparent Sticker With Die Cut

Qty
Transparent Sticker + Free use of e-print Die Cut Mould
1UP
54mm x 92mm
2UP
113mm x 92mm
3UP
92mm x 172mm
4UP
113mm x 189mm
RM
RM
RM
RM
50
56.00
95.50
135.00
174.50
100
63.00
107.10
151.20
195.30
200
85.00
141.60
198.20
254.80
300
97.50
166.60
235.70
304.80
400
119.40
201.00
282.60
364.20
500
131.90
226.00
320.10
414.20
1000
203.80
360.40
517.00
673.60
2000
357.10
638.70
920.30
1201.90
3000
519.90
926.50
1333.10
1739.70
5000
798.20
1454.80
2111.40
2768.00

Price inclusive of die cut fees and eprint standard template die cut mould cost.
Health and beauty product
Cosmetic product
Glass Jar, bottle
Food product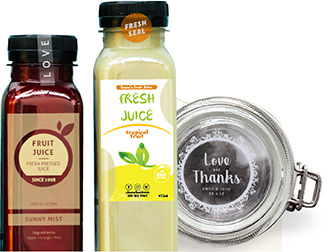 Size Options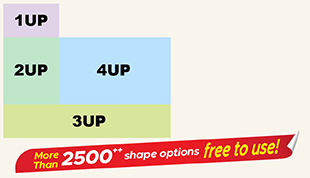 ● 1U 54mm x 92mm
● 2U 113mm x 92mm
● 3U 92mm x 172mm
● 4U 113mm x 189mm
Paper Material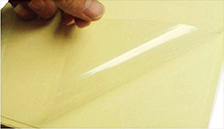 Transparent Sticker : 40gsm
Finishing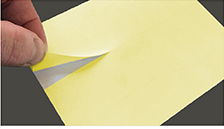 Easy Peel : Peel off the sticker without ruining it.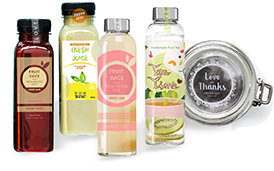 Production Lead Time
- 4 working days.
- Additional 1 working day for Johor & Penang branch.
- Additional 10 working days for customized die cut shape.
* Above production lead time excludes additional or
optional finishing work.
Hunting line 03 9224 3300 Call 016 231 9300 / 010 288 8300

017 582 9300

Refer www.e-print.my for the updated price. In case there is any price conflict between the
printed catalog and the website, the website version shall prevail.