Home page > Product & Price list > Labels & Stickers > Car Window Sticker


Window Static Cling (Car Sticker)
Size
90mm x 54mm
Quantity
Face In / Face Out View
Both Side View

(4C + White Base)

(4C + White Base + 4C)

RM
200
49.50
97.40
300
59.80
121.40
400
70.20
145.50
500
80.50
169.50
600
95.80
193.50
700
111.20
217.60
800
126.50
241.60
900
141.80
265.70
1000
157.10
289.70
1500
235.60
409.90
2000
314.20
530.00
2500
354.40
651.50
3000
471.30
771.70
3500
549.80
894.40
4000
628.40
1015.80
4500
706.90
1137.20
5000
785.50
1258.70
Size
130mm x 170mm
Quantity
Face In / Face Out View
Both Side View

(4C + White Base)

(4C + White Base + 4C)

RM
200
198.60
291.00
300
275.80
406.10
400
352.90
521.20
500
430.10
636.30
600
508.50
752.70
700
588.20
870.30
800
666.70
986.70
900
743.80
1101.80
1000
822.30
1218.20
1500
1214.40
1800.10
2000
1606.60
2382.00
2500
1997.40
2962.60
3000
2388.30
3543.30
3500
2780.50
4125.20
4000
3172.60
4707.10
4500
3563.50
5287.70
5000
3955.70
5869.60
Size
115mm x 120mm (Price Down)
Quantity

Face In / Face Out View
Both Side View

(4C + White Base)

(4C + White Base + 4C)

RM
200
170.80
251.70
300
232.80
344.10
400
298.50
442.80
500
364.30
540.20
600
426.30
632.50
700
492.10
731.20
800
557.90
828.60
900
621.10
922.20
1000
686.90
1020.90
1500
1013.30
1504.10
2000
1340.90
1991.10
2500
1666.00
2474.30
3000
1991.10
2956.30
3500
2320.00
3444.60
4000
2643.90
3926.60
4500
2970.20
4409.80
5000
3297.90
4896.80
Size
90mm x 420mm
Quantity
Face In / Face Out View
Both Side View

(4C + White Base)

(4C + White Base + 4C)

RM
200
318.80
463.00
300
445.30
651.50
400
579.40
850.10
500
707.10
1041.10
600
834.90
1230.80
700
967.70
1428.20
800
1096.80
1620.50
900
1224.50
1810.20
1000
1357.30
2007.60
1500
2002.50
2967.70
2000
2654.00
3936.70
2500
3302.90
4901.90
3000
3949.30
5863.30
3500
4599.50
6831.00
4000
5249.80
7797.50
4500
5894.90
8757.60
5000
6546.40
9726.60
● Display a unique design with a custom window decal ● With our static window clings, possibilities are endless.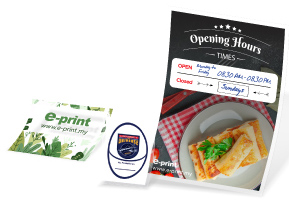 Size Options
Material
Printed Colour

150gsm Car Window Sticker

1 Side (4 Colours)
Printed Colour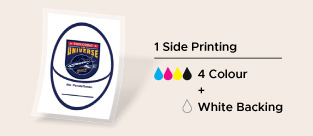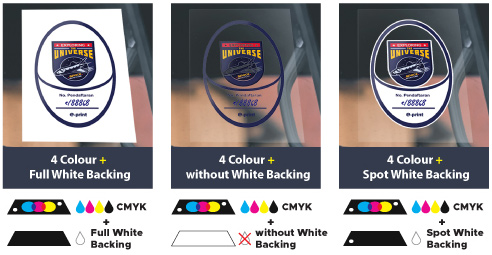 Car Sticker Artwork Suggestion
* We would suggest the client design your artwork within the print area for a better outcome.
* However, client also can design till the edge of the actual size without leaving any transparent area.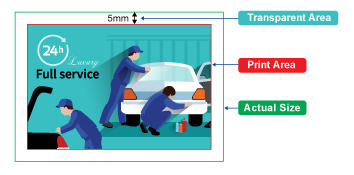 Hunting line 03 9224 3300 Call 016 231 9300 / 010 288 8300

017 582 9300

Refer www.e-print.my for the updated price. In case there is any price conflict between the printed catalog
and the website, the website version shall prevail.