Home page > Product & Price list > Labels & Stickers > Die Cut Stickers > Breakable Sticker With Die Cut
Breakable Sticker With Die Cut
Qty
Breakable Sticker With Die Cut
1UP
(92mm x 54mm)
2UP
(113mm x 92mm)
3UP
(92mm x 172mm)
4UP
(113mm x 189mm)
RM
50
37.10
45.80
54.70
62.90
100
47.10
65.00
83.90
100.30
200
66.90
104.30
149.90
175.60
300
89.20
148.40
211.20
252.80
400
116.10
197.20
277.20
305.30
500
137.60
241.90
342.80
353.20
1000
230.50
389.00
539.10
649.00
1500
325.70
538.50
738.70
947.30
2000
420.80
687.90
922.60
1138.20
2500
519.10
854.00
1109.20
1418.30
3000
620.30
1021.00
1328.50
1698.30
3500
723.30
1170.60
1551.80
1958.90
4000
824.40
1320.30
1774.90
2219.50
4500
897.90
1469.80
1987.60
2480.00
5000
971.60
1619.50
2200.30
2740.70
5500
1038.30
1762.20
2406.10
2994.40
6000
1104.90
1904.90
2611.80
3248.00
6500
1188.50
2047.50
2817.60
3501.60
7000
1272.00
2190.30
3023.40
3755.40
7500
1330.80
2333.00
3229.20
4028.50
8000
1389.50
2475.70
3434.90
4301.50
8500
1481.60
2618.30
3640.70
4574.40
9000
1573.90
2761.10
3846.50
4847.50
9500
1664.50
2903.70
4052.20
5120.40
10000
1755.40
3046.50
4258.00
5393.50

Price inclusive of die cut fees and eprint standard template die cut mould cost.
Come with a powerful adhesive that sticks to most surfaces
100% water resistance
Wide variety of sizes
Supply on sheets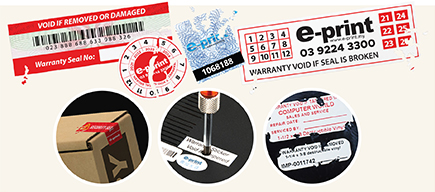 Size Options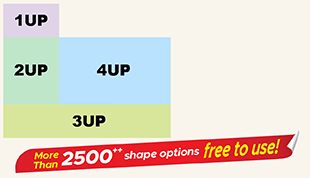 ● 1U 54mm x 92mm
● 2U 113mm x 92mm
● 3U 92mm x 172mm
● 4U 113mm x 189mm
Paper Material

150gsm Breakable Sticker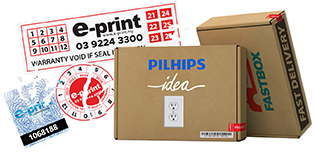 Production Lead Time
- 4 working days.
- Additional 1 working day for Johor & Penang branch.
- Additional 10 working days for customized die cut shape.
* Above production lead time excludes additional or
optional finishing work.
Hunting line 03 9224 3300 Call 016 231 9300 / 010 288 8300

017 582 9300

Refer www.e-print.my for the updated price. In case there is any price conflict between the
printed catalog and the website, the website version shall prevail.