Home page > Product & Price list > Promotional Products > Face Mask Sleeve
Mask Sleeve
Qty (pack/3pcs)
RM
1 - 50
15.00
51 - 100
14.00
101 - 150
13.00
151 - 200
12.00
above 300
11.00
** Price per pack (3pcs)

Yes,Double Cover Double Protection.
Wearing one disposable mask that fits tightly
to your face, and above it a mask sleeve can
help limit the spread of the virus that
causes COVID-19.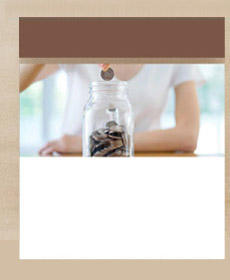 Save Money Prolong the lifespan of surgical
masks especially when only
use for a short period.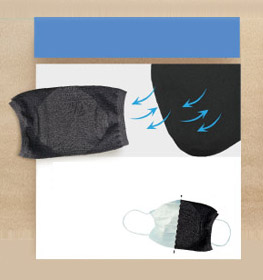 Keep Fresh Use the sleeve and swap with
a clean one if becomes damp.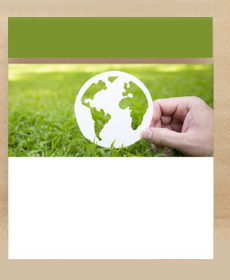 Reduce the
Environmental Impacts The environmental pollution
and negative impact caused by
surgical masks keep increasing
with the current ongoing
pandemic. Do your part!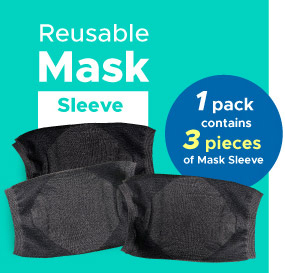 WATER REPELLENT Mask Sleeve Features:

German Technology Water RepellentTo prevent any bodily fluids (for example, sweat, blood or mucus)
from being absorbed into the mask.

Skin Friendly & Lightweight
Breathable Fabric

Anti Odour & Bacterial
Washable(Withstand heat up to 110 °C)

Fits Most of the
Face Masks

High Elasticity,
One-size-fits-all.

Manufactured by using German
and Japanese technologies
DOUBLE MASKING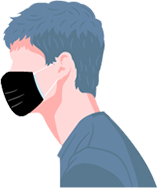 DO's
1. Surgical mask + mask sleeve.
2. Press the mask tightly on the nose bridge.
3. Ensure breathing isn't blocked.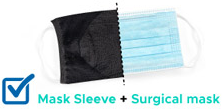 DONT's
1. Do not pair two masks of same kind.
2. Do not use same mask for two consecutive days.
3. Wash mask sleeve regularly.